NI ROCKS Recommends "Angels & Animals" by CIMINO
From the moment I heard the first track from Cimino's latest album "Angels and Animals" I was hooked. Although the band from Kansas City had released their first EP in 2009 and album in 2012, this latest release from a few months back was my first encounter with the band. Cimino recently signed with Head First Entertainment to handle their PR and we have them to thank for sharing this excellent album with us at Rock Radio NI.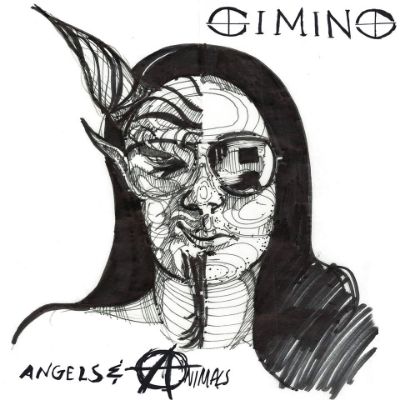 Cimino is Kyle Cimino on lead vocals and guitars, Sebastian Anderson on drums and vocals, Trevor Brown on guitars and vocals and Danny Lee on bass. The band prides itself on writing, recording, producing and playing all their on tracks, with Cimino himself writing all the music and Anderson working with him on the lyrics.
Dim lights Embed Embed this video on your site
Having probably played the eleven tracks on the album about a dozen times within a few days of downloading it, I've finally narrowed down my favourites to "Anarchy", "Animal", "Fame" "Sexy Thang" and "Start All Over".
For more information check out http://www.ciminoband.com/ or https://www.facebook.com/CIMINOBAND
About "NI Rocks Recommends"
I'm not a reviewer and I certainly don't claim to be a journalist, but I wanted to acknowledge some of the great music being submitted to Rock Radio NI by artists, promoters and labels. That was the simple idea behind "NI Rocks Recommends". To be honest I'm not really a big fan of the whole idea of "Reviews" as they just represent one person's opinion!!  So I'm not giving marks or ratings, trying to categorise bands or compare artists. The albums that I'll be recommending are merely those that I would buy myself and which you'll be hearing played on my shows on Rock Radio NI.
Check out NI Rocks on Facebook – www.facebook.com/NIRocks or Twitter - www.twitter.com/NIrelandRocks