NI ROCKS Recommends "Romantic Rebel" by ROMANTIC REBEL
Romantic Rebel is a band from Chicago that I checked out following a tweet from Bobaflex who they are supporting on a tour in the USA. Bobaflex is a band that I really like, so I reckoned anyone supporting them would be worth investigating. It didn't take much time to make the decision to buy Romantic Rebel's self-titled debut album from Amazon (and their earlier single "Dirty Love Song" (which doesn't appear on the album) from iTunes.  Normally I'll only write recommendations for albums that have been sent into Rock Radio NI rather than ones that I have bought. However, I do make exceptions when there are great albums by lesser known bands that I reckon are worth giving a shout out to. "Romantic Rebel" was released through Pavement Entertainment on 29th April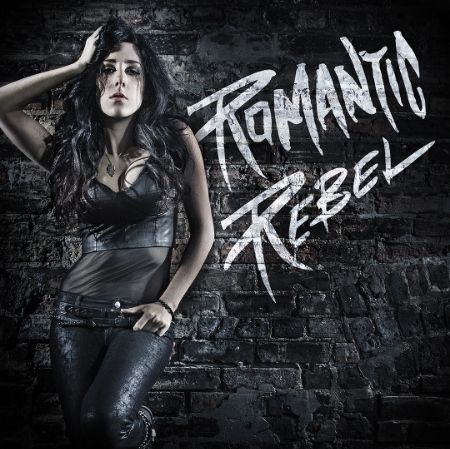 Romantic Rebel was formed in 2012 by siblings KT Paige (vocals) and Alex Vincent (guitars), with the other members being Danny D on bass and Marcus Lee (previously of another excellent Chicago band Hessler) on drums.
The debut album from Romantic Rebels is a powerful, no nonsense rock n roll classic and KT Paige certainly delivers a fantastic vocal performance. Favourite tracks would be "Alive", "Nothing Left To Say", "Believe", "Moment" and "Bad For Me" but to be honest there aren't any weak tracks on the album.
Dim lights Embed Embed this video on your site
For more on Romantic Rebels check out - https://www.facebook.com/RomanticRebelRocks
About "NI Rocks Recommends"
I'm not a reviewer and I certainly don't claim to be a journalist, but I wanted to acknowledge some of the great music being submitted to Rock Radio NI by artists, promoters and labels. That was the simple idea behind "NI Rocks Recommends". To be honest I'm not really a big fan of the whole idea of "Reviews" as they just represent one person's opinion!!  So I'm not giving marks or ratings, trying to categorise bands or compare artists. The albums that I'll be recommending are merely those that I would buy myself and which you'll be hearing played on my shows on Rock Radio NI.
Check out NI Rocks on Facebook – www.facebook.com/NIRocks or Twitter - www.twitter.com/NIrelandRocks
Dim lights Embed Embed this video on your site