NI ROCKS Recommends "Who We Are" by VEGA
"Who We Are" is the fourth studio album from British band Vega and it was released by Frontiers Music on 13th May; just after the band set off on a UK tour supporting rock legends Magnum. That tour includes an appearance at Limelight 1 in Belfast on 27th May. The first single from the album was "White Flag" which featured on the Friday NI Rocks Show on 13th May. I also played the track "Explode" on the Show on 20th May.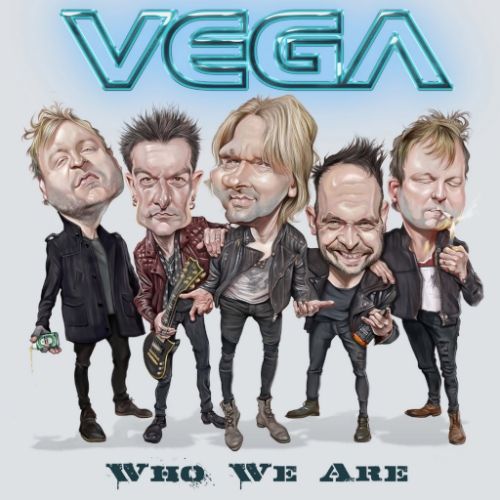 Vega have maintained the sound that has worked for them in the past, with singer Nick Workman stating that "we aren't going to rehash anything: the sound we have achieved is 100% Vega". What has changed since the last album however is that production and mixing have been handled this time by Harry Hess (of Harem Scarem).
Nick was my guest on the Friday NI Rocks Show back in October 2014 following the release of the previous album "Stereo Messiah" - http://www.rockradioni.co.uk/interviews/1699-ni-rocks-interview-with-nick-workman-from-vega.html . That preceded their first Belfast appearance, supporting Joe Elliott's Down 'n' Outz in December 2014.
The other members of Vega are the Martin brothers Tom on guitar and James on keyboard, with Daniel Chantrey on drums and Marcus Thurston on guitar. For more information check out the band's website at - http://www.vegaofficial.co.uk/index.php/en/
In addition to "White Flag" and "Explode" my favourite tracks from the 11 on the album would include "Every Little Monster" and "Generation Now".
Dim lights Embed Embed this video on your site
About "NI Rocks Recommends"
The simple idea behind "NI Rocks Recommends" is to acknowledge and promote some of the great music being submitted to Rock Radio NI. I'll not be giving marks or ratings or analyzing the tracks in great detail; just telling you something about the artist and the album. It's a personal recommendation to go check something out, not a traditional "review"!
My musical tastes cover most things rock; from the not too melodic to the not too heavy. The albums that I'll be recommending are merely those that I would buy myself and which you'll be hearing played on my shows on Rock Radio NI.
Check out NI Rocks on Facebook – www.facebook.com/NIRocks or Twitter - www.twitter.com/NIrelandRocks