NI ROCKS Recommends "Swallow" by BURNT OUT WRECK
Burnt Out Wreck is a new band that was formed by former Heavy Pettin drummer Gary Moat in 2016. They released their debut album "Swallow" via TRHRC on 10th February. This is one of those albums that anyone who says they love the "classic rock" sound needs to check out. I was always a big Heavy Pettin fan back in the 80's - after seeing them support Kiss in Edinburgh, so I didn't need much encouragement to check out the new album. I played the single "Swallow" on the Friday NI Rocks Show on 6th January and the self titled track "Burnt Out Wreck" on the Show on 27th January.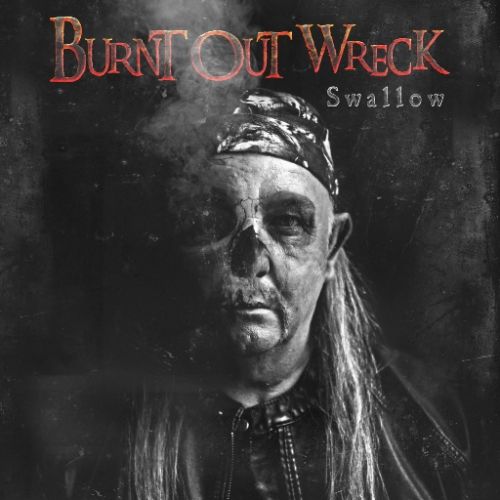 Gary Moat was the drummer and principle song-writer for Heavy Pettin, but has now taken his place behind the microphone and in front of the drums as lead singer for Burnt Out Wreck. He is joined by Adrian Dunn (formerly of The Sweet) on guitar, Miles Goodman on rhythm guitar, Alex Carmichael on bass and Paul Gray on drums.
When the album was released I got an e-mail from Amazon suggesting that the Burnt Out Wreck album would be something I would be interested in, given my previous purchase history! They got that right anyway!
There are 11 tracks on the album and none that I would skip past when I was playing it! Personal favourites would include "Burnt Out Wreck", "Swallow", "Pulling It Out", "Medusa", "She's A Dirty Love" and "Rocking Man".
You can find the band on Facebook and Twitter.
https://www.facebook.com/BurntOutWreck/
https://twitter.com/BurntWreck
Dim lights Embed Embed this video on your site
About "NI Rocks Recommends"
The simple idea behind "NI Rocks Recommends" is to acknowledge and promote some of the great music being submitted to Rock Radio NI. I'll not be giving marks or ratings or analyzing the tracks in great detail; just telling you something about the artist and the album. It's a personal recommendation to go check something out, not a traditional "review"!
My musical tastes cover most things rock; from the not too melodic to the not too heavy. The albums that I'll be recommending are those that you'll hear me playing tracks from on my shows on Rock Radio NI.
Check out NI Rocks on Facebook – www.facebook.com/NIRocks or Twitter - www.twitter.com/NIrelandRocks