NI ROCKS Recommends The First Three Albums by GIRLSCHOOL
One of the first albums I ever bought would have been "Hit and Run" by Girlschool back in 1981 – around the same time that I bought the "St Valentines Day Massacre" EP featuring Girlschool and Motörhead. In the twinkle of an eye 35 years have passed and Dissonance Records have just re-released the first three Girlschool albums – "Demolition", "Hit and Run" and "Screaming Blue Murder". All three were available from 17th March and to mark the event, I included "Following The Crowd" from "Hit and Run" on the Friday NI Rocks Show on the same date.
"Demolition" was the debut album from Girlschool and reached No 28 in the UK Album Charts when it was released in 1980. "Hit and Run" was the most successful album, reaching No 5 in the UK Album Charts. The band's third album "Screaming Blue Murder" was released in 1982.
The first two albums feature the classic Girlschool line-up; with the late Kelly Johnson on lead guitar and vocals, Kim McAuliffe on rhythm guitar and vocals, Denise Dufort on drums and Enid Williams on bass and vocals. Williams left the band during the recording of "Screaming Blue Murder" and bass credits on that album are shared with Gil Weston.
Girlschool was probably one of very few bands where the lead vocals on an album were shared between three different band members. In the current line-up, McAuliffe and Williams share the lead vocals, but I must admit that Johnson's tracks were always some of my favourites, including "Hit and Run", "The Hunter" and "C'mon Let's Go".
These re-releases include the bonus tracks that were added on later versions of the albums, including "Please Don't Touch" and "Bomber" on "Hit and Run".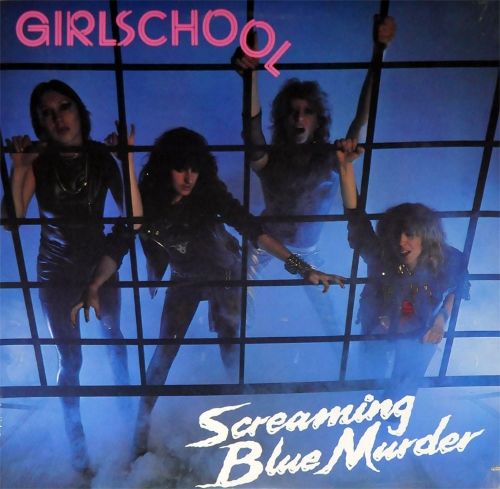 About "NI Rocks Recommends"
The simple idea behind "NI Rocks Recommends" is to acknowledge and promote some of the great music being submitted to Rock Radio NI. I'll not be giving marks or ratings or analyzing the tracks in great detail; just telling you something about the artist and the album. It's a personal recommendation to go check something out, not a traditional "review"!
My musical tastes cover most things rock; from the not too melodic to the not too heavy. The albums that I'll be recommending are those that you'll hear me playing tracks from on my shows on Rock Radio NI.
Check out NI Rocks on Facebook – www.facebook.com/NIRocks or Twitter - www.twitter.com/NIrelandRocks
Dim lights Embed Embed this video on your site
Last Updated (Tuesday, 28 March 2017 22:55)