NI ROCKS Interview with TOM HARTE from TRUCKER DIABLO
Trucker Diablo recently released their third album "Rise Above The Noise" following a successful PledgeMusic campaign. The album marks the return of the band following the decision to withdraw from the music scene temporarily in early 2014. An album launch was held in the Diamond Rock Club, Ahoghill on 7th March and there have been many great reviews for "Rise Above The Noise" as well as my own recommendation - http://www.rockradioni.co.uk/back-stage/music-reviews/1835-ni-rocks-recommends-qrise-above-the-noiseq-by-trucker-diablo.html
I spoke to lead singer and guitarist Tom Harte from Trucker Diablo recently and this interview was included on the Friday NI Rocks Show on 13th March along with four tracks from the new album. That show is now available via our MixCloud site - https://www.mixcloud.com/NIRocks/interview-with-tom-harte-from-trucker-diablo-on-the-friday-ni-rocks-show-13th-march-2015/
Dim lights Embed Embed this video on your site
NI ROCKS – Hi Tom, thanks for talking to Rock Radio NI. Trucker Diablo have just released their third album entitled "Rise Above The Noise". That was a track called "Murder Ballad". I'd asked you which track you wanted to kick things off with. Why that one?
TOM – When we think about singles we always have, or I do especially, an idea in our head about what the single is going to be, but once we get the album and the songs out there it always changes because people react to songs in different ways and we bounce off that and use the feedback to solidify our decisions. So, I think we're going to do "Murder Ballad" as the next single. It's quite a personal song for me because it is based on a true story. Hopefully people can relate to it and get something out of it.
NI ROCKS – You've mentioned that some of your songs are influenced by current affairs and what's going on.
TOM – When I started to write it was just after we'd started the hiatus last year. I was constantly writing like I normally do. With things going on in Syria and stuff like that it sparked a lot of inspiration I suppose. Some of the songs like "We Stand Strong" are sort of army orientated, about standing up for what you believe in. And also fictional current affairs like "Party Like You Started The End of the World". If that was going to happen, what would you do? Of course in Northern Ireland we'd probably just go to the bar. (Laughs)
NI ROCKS – The last interview we did was back in May 2013 just ahead of the release of your second album "Songs of Iron". In the intervening period the band has been on a hiatus as you mentioned, for well documented and understandable reasons. When was the decision made to start work on a third album and get Trucker Diablo back on the road so to speak?
TOM – Firstly, when Simon decided he was going to leave, I'd said to him straight up, as soon as he told me, that I didn't think I would want do it with out him because me and Simon had been friends for a long time and had writing together for a long time. We always seemed to work well together and always seemed to be on the same page, with a great vision of where we wanted songs to go. So I'd told him straight up that I didn't want to do it, but I'd talked to Terry and Glenn at the time and they thought that we should push on. So I'd said that if they want to do it, I'm on board too. We had about 18 people send through videos to be the next guitar player, but as time went on it just didn't feel right. Even though some of the guys were great and would probably have fitted in well, it didn't feel right for me. After that I'd started writing songs, after I'd announced about the hiatus due to my own situation as well. I continued to write songs and probably had about 50 songs written by the summer. Because I was writing in the Trucker vein, there were certain ones that were definitely Trucker and ones that weren't. I was kinda sectioning them off in my head, thinking that if things turned around there would be a pool of songs that we could use. Me and Simon were still in touch and he'd said that he still wanted to come over and write songs. I'd become freelance by then so I had a lot of free time on my hands. He was coming over every two weeks and had riffs and we were putting them together and I was writing songs and firing them back and forth. Around July or August we sat down and said we've some really great songs here, what are we going to do. We said lets just do it again on our own terms and just do the shows that we think are the best ones to do and not really put pressure on ourselves so there is no pressure at home or anything like that. So that was the decision we made. Obviously, we got in touch with Terry and he was on board, but Glenn wasn't, he just wanted to do his own thing and he'd already put it to bed in his head and he wanted to move on, so that was fair enough. So that's were it all kicked off.
NI ROCKS – That leads very well into the next question. There's a slight change to the line-up of course with Glenn gone. Tell us a little about the new member and how you found him.
TOM – Well, we didn't actually find him. He came to us. After we'd done the first single, "Party Like They Started The End of the World" we were getting back into rehearsals and hadn't even thought about a bass player. Obviously we knew we were going to need one, but we'd never thought of putting it out there. We just wanted to get the album done, because Simon was going to do the bass anyway. We thought lets just get the album done then we'll look for someone. But Jim got in touch around the start of November and I'd gone back and said we hadn't really thought about it but it could be good timing because it's forcing us to think about the issue. I said give us a couple of weeks while we get things ready for the album then I'll get back to you. So he got in touch and we invited him up for a chat. We sat down for about half an hour and had a chat and got to know each other a bit, and then we organised a rehearsal. There were a few other people interested but because Jim got in touch first we said we'd give him the first shot. He came to practice and he just fitted in so well and had the same sense of humour and everything was great and he just nailed the songs. We thought we've struck it lucky, there was no real reason to look for anybody else, Jim you're in the band, here's a million pound (laughs).
NI ROCKS – Where did you record the new album and who did you work with?
TOM – We recorded it in Einstein Studios in Antrim with Frankie McClay who is our producer, but also my mate. I've been recording there for nearly 20 years, so to me it's a no-brainer because Frankie knows us so well. It's almost like when we go into the studio he's another member of the band. He brings the best out of the songs and that's what we want. We want to go in there and have people challenge us, and say I think it should be like this or that to make the song better. It's great to get up to Frankie's, it never feels like work, that's for sure.
NI ROCKS – We're going to play a track from the new album now. Do you want to pick one, tell us a little about it and introduce it for us?
TOM – Yeah, the next track is called "Take Me To The River" and it's basically just a fictional story again. It's a bit darker than usual. It's basically about a father who loses his son in a swamp, like the Bayou in the States, then he sells his soul to the devil. And the devil brings the child back but the child ends up being evil and kills the dad so the devil ends up with both the souls.
Dim lights Embed Embed this video on your site
NI ROCKS – Trucker Diablo seem to have re-entered the music scene at full throttle as you've already some high profile shows booked. How did that come about?
TOM – I think just from playing these festivals in the past we had an in straight away. The Rock and Blues Festival which is the first festival, we're actually headlining this year. It's our third time playing it. First time playing it was I think 4 years ago and Million Dollar Reload were playing the same day as us. Then we just knew the guys. We played a few years ago and it went down a storm. So Gary, the promoter got back in touch and said they'd love us to headline and we said that's great. We knew Steelhouse was the next day and if we could get it we could definitely do it as there would be two really good shows to go over for. We had done Steelhouse before so we just got back in touch and we kinda knew we were going to do it before Christmas but we didn't really get the 100% confirmation until about a month ago. We were really over the moon because we really wanted that show. Hard Rock Hell we've obviously done before too. We know the guys from the whole Highway To Hell which we got through to Hammerfest years ago and we kept in touch. They'd actually wanted to sign us years ago when we first signed to Ripple in the States. We always kept in touch and I just got back in touch with the guys and said we'd love to come over and do it this year again and they said no problem we'd love to have you.
NI ROCKS – Are you going to try to maintain a certain level of activity to balance the music with family and personal commitments? So less touring, or how are you going to work that?
TOM – Yes, we're just going to take the bigger opportunities to be honest. Doing the smaller venues, we've kinda done that. I think one year we did 45 shows and it's kinda like we've done that lets move on. It makes sense for us now. We're going to try concentrate on getting the music further afield and in to more mediums like TV and widespread radio and things like that. I think the new album maybe lends itself more to television, it's probably the most commercial album we've done. Hopefully, we'll try and get the name out there and get the bigger opportunities that will lead on to even bigger things.
NI ROCKS – You've said that you'd written about 50 songs during the bands hiatus and that Simon had been writing too. How do you narrow that 50 down to 10 for the album and are they plans to resurrect those that didn't make the cut this time around?
TOM – Probably. We could probably easily have another album out of it, but it's probably a case of sitting down and seeing what fits and what's the next progression. This album is definitely more of a progression and widened our horizons in terms of song writing. It's not all balls against the wall, there's a bit more depth in the songs this time. Yeah, there is definitely more songs there that we could use. We always threatened about doing another EP after this album. Maybe 4 songs, or doing some of the acoustic or something. There are definitely ideas there and they'll probably see the light of day at some point I'd say.
NI ROCKS – Any thoughts of doing a live album?
TOM – Depends where it is. If Monsters of Rock Cruise want to take us on and the clause is we have to do a live album, yes of course we'll do it. (Laughs). It's something we've never really thought of, but we were asked to maybe do a few live acoustic songs. The place where we rehearse is a studio as well. The engineer who works there says he would love to do it for free for us, so it's something we'll definitely look into, just to do something different again.
NI ROCKS – As an EP or something?
TOM – Yeah, just a four track acoustic thing. Maybe new songs, but we'll see.
NI ROCKS – Time for another track from the new album. Which one have you picked and tell us a little about it.
TOM – "Where Angels Fly". The song again is based on a true story. Probably the worst scenario ever. Friends of mine and my partners, their child died and I wrote a few songs at the time on the same subject. It is for them in a way and you can probably tell through the lyrics. It's a pretty sad tune but we thought it was so strong that we couldn't leave it off. Obviously having Keith from the Quireboys, who'd just moved home to Northern Ireland and he was totally up for it. We got him up to the studio and fired it out in a day, so it really worked well.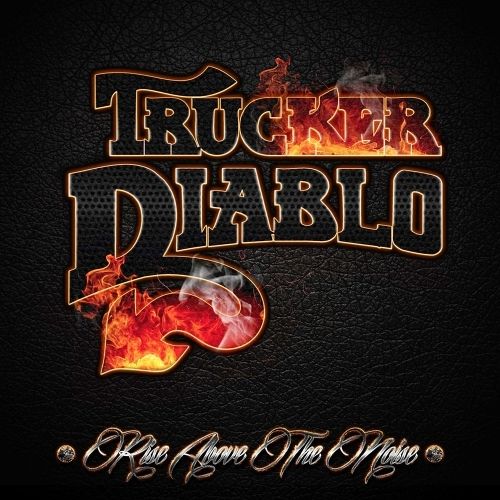 NI ROCKS – Northern Ireland seems to produce more great local rock bands that you'd expect for such a small country. Any ideas why that is?
TOM – I think it's because of the bands that are doing well. I think, even for me, we've been on the scene quite a while, when I see the newer bands coming up and doing well it spurs me on to reach higher heights and better things. The likes of us doing well back in the day and Million Dollar Reload, Stormzone and Screaming Eagles it almost inspires younger bands to say that's the benchmark that we need to hit. It's great to see. It's a pity the Arts Council wouldn't take some notice and pump some money into it.
NI ROCKS – Which brings me on to my next question. What do you think are the main problems confronting local bands trying to obtain a level of success?
TOM – I always describe it as a wall. There's this wall that bands rarely get over. We've maybe reached a peak. Hopefully with the new album reaching out to a different medium we can take that further. I always find that local bands from here maybe hit the mainland and do some European shows but don't seem to go any further. They maybe do some good tours but there's never really anyone there to take that risk, so I describe that as the wall which people always hit. You're never going to get over that unless a major label is going to come along and pump some money into it. In this climate, these days, who is going to do that. Who's going to take the risk? Nobody!
NI ROCKS – The Pledge Music approach seems to have worked well for you. What do you think the pros and cons are compared to the more traditional recording process?
TOM – The pros are that it's purely fan orientated which is great. It gives you almost a comfort blanket that the support you thought you had is definitely there. Especially for us.  We had a conversation with our previous record company to say we had no intention to release with them because we were doing it this way. Obviously if anything comes along we'll look at, record company wise, and decide what we're going to do. We felt, because we were coming back, that it was for us and the fans and Pledge just felt right. The cons are probably just the stigmas around it. I think the way we did Pledge was probably the best way. We were offering stuff that we would normally sell at shows anyway. But I see bigger bands offering some just ridiculous things for ridiculous amounts of money and I just don't think that is right. It's just so transparent that you're just trying to get the money. It wasn't about that for us, it was just purely to get the music out there to the people that wanted to hear it. So I think there's a stigma round it that some people just think it is begging and that you're conning your fans in a way. But hopefully the way we did it was true and honest to why we started it in the first place.
NI ROCKS – Other than "Rise Above The Noise" what have you been listening to recently that ticks the boxes?
TOM – I got The Answer album that I pledged on, and I downloaded it and thought it was great. A lot better than their previous album, which I liked as well, but I thought this one was great. I've got the new Blackberry Smoke stuff. I've been buying the Halestorm album, I went to see those guys in Belfast and it was a great gig. I've actually got iTunes open so let's see. I've the Cadillac Three EP, Joe Bonamassa and Voy Vance a brilliant local song-writer.
NI ROCKS – Ok. We'll finish with another track from the new album. What are you going with and tell us why?
TOM – I'll pick "We Stand Strong". The other songs are probably more depressing, while "We Stand Strong" is about hope and fighting for what you believe in.
Dim lights Embed Embed this video on your site
Check out https://www.facebook.com/TRUCKERDIABLO
Check out NI Rocks on Facebook – www.facebook.com/NIRocks or Twitter - www.twitter.com/NIrelandRocks
Playlist
BLACK STONE CHERRY – Lonely Train
BLACK STAR RIDERS – Soldierstown
TRUCKER DIABLO – Murder Ballad
Interview with Tom from Trucker Diablo Part 1 (7min)
TRUCKER DIABLO – Take Me To The River
Interview with Tom from Trucker Diablo Part 2 (5min)
TRUCKER DIABLO – Where Angels Fly
Interview with Tom from Trucker Diablo Part 3 (5min)
TRUCKER DIABLO – We Stand Strong
THUNDER – Broken
CHRIS APPLETON – Seafarer
KNOCK OUT KAINE – Ain't Your Kind
GRINDHOUSE – Ain't Nobody
THE ANSWER – Raise A Little Hell
Last Updated (Monday, 25 September 2017 18:18)