Night By Night release their debut album "NxN" in the UK through Cargo Records on the 14th July. This excellent offering follows on from the previous digital promotional EP "Tune Out The Static" which we'd featured tracks from quite a few times. You'll already have heard tracks from "NxN" if you've been listening to the Friday NI Rocks Show on Rock Radio NI recently.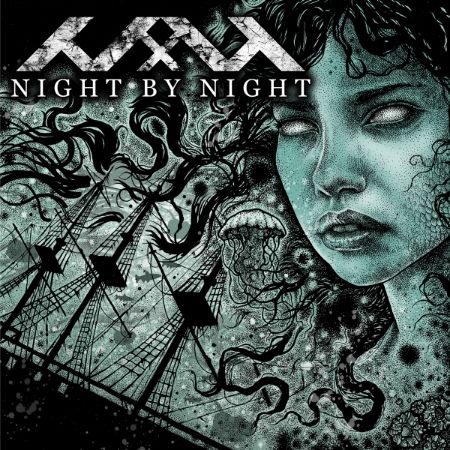 Three of the ten tracks on "NxN" featured on the previous promotional EP including the two for which videos have been released on YouTube – "Time To Escape" and "The Moment". However, the remaining 7 tracks should by no means be seen as inferior in any way. Personally I don't think there's a "filler" on the whole album.
Night By Night formed in 2008 and features former Voodoo Six frontman Henry Rundell on vocals and Ben Christo from Sisters of Mercy on guitar. The rest of the band is comprised of Tom Daniel on guitars, Jonny Thornton on bass and Damien Diablo (not his real name I'm guessing but pretty cool stage name!) on drums. Over the past few years Night By Night have received increased public praise and toured with a number of acts such as Y&T and Europe.
For more information check out :
www.facebook.com/NightByNightUK
About "NI Rocks Recommends"
I'm not a reviewer and I certainly don't claim to be a journalist, but I wanted to acknowledge some of the great music being submitted to Rock Radio NI by artists, promoters and labels. That was the simple idea behind "NI Rocks Recommends". To be honest I'm not really a big fan of the whole idea of "Reviews" as they just represent one person's opinion!!  So I'm not giving marks or ratings, trying to categorise bands or compare artists. The albums that I'll be recommending are merely those that I would buy myself and which you'll be hearing played on my shows on Rock Radio NI.
Check out NI Rocks on Facebook – www.facebook.com/NIRocks or Twitter - www.twitter.com/NIrelandRocks